Best practices for better online events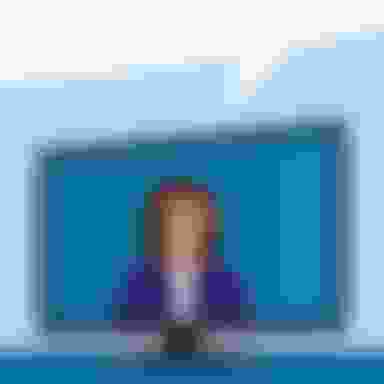 In the past several months, we've witnessed a sudden and swift transition to hosting everything online—from staff meetings and interviews to larger, multi-attendee events. While you may have transitioned to the cloud with relative ease, it's time to start thinking about perfecting your web-based delivery. The following tips, offered by the experts at Zoom, will help you fine-tune your online events:
Think about what you want your user experience to look like, and then ask yourself: "What level of interaction do I expect from my attendees?" If attendees are expected to mostly listen, then a webinar format is probably a good fit. For team meetings or interviews where attendees are expected to participate and advance dialogue, a meeting format is a better fit.

As an event host, you set the tone for any event. Make sure you practice and prepare beforehand to provide the best and most fluid experience possible.

Hardwire your internet connection to avoid any connectivity issues related to an unstable Wi-Fi connection, which can affect your audio quality and the overall attendee experience.

Test your audio before your event begins to ensure your speakers and microphone are working.

Try to eliminate as much background noise as possible. If you can't host your meeting in a quiet place, use a headset. If you are hosting a webinar, setting up in a quiet location is a must.

Dress appropriately. Because you'll be on video, it's best to dress in business attire. Solid, muted colors look better and are less distracting than patterns or flashy prints. Keep your accessories simple and tasteful as well.

Be clear about what you are offering and provide an agenda. Create a clear webinar title and description for the content that will be delivered.

Be prompt and plan to start your meeting or webinar a few minutes early to allow your attendees to join before the content kicks off. Let everyone know when the event will begin and if the content will be recorded and shared afterward.
9, Enable Q&A if you are hosting a webinar. If you can, designate panelists or other hosts to help answer questions that come in during the event. It's also a good idea to prepare a few questions in advance in case you have a "quiet" audience.
Use the polling feature to capture valuable attendee data. Most online meeting platforms support polling, and it's standard to set up three to four questions to launch during an event. Be thoughtful in developing your questions as the goal is to collect useful, helpful intelligence— such as interest level in your product, company rank (to identify decision makers) or the level of understanding of your content.
Implementing just a few of these best practices will help you elevate the attendee experience with your online events!
Back to issue